The Farah cow family traces to matriarch, Hi-Land Top Brass Farah, Robin's first Jersey purchase. Farah was just 10 days old when Robin purchased her from the New York Fall Sale in 1984.
Many of Farah's descendants are in the herd today.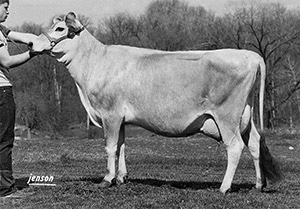 Hi-Land Top Brass Farah
VG-84%
6-4 305 21,850 4.6% 1,001 3.6% 785
Farah completed seven lactations and gave us four daughters. Her son, Sunny-Rox Legacy, was in A.I. service at Genex/CRI.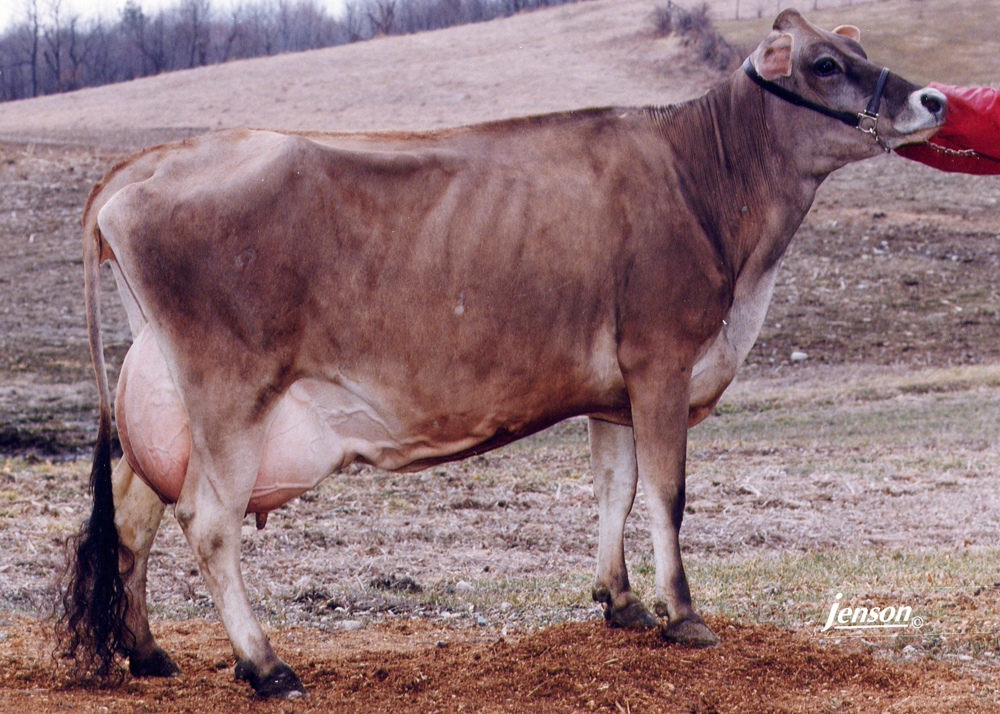 Farah's Granddaughter:
Sunny Rox Lester Festive
E-90%
3-1 305 19,080 4.7% 900 3.8% 729
Festive is out of Sunny Rox Symbol Fable, VG-85%, with 20,720M, 1,123F and 795P.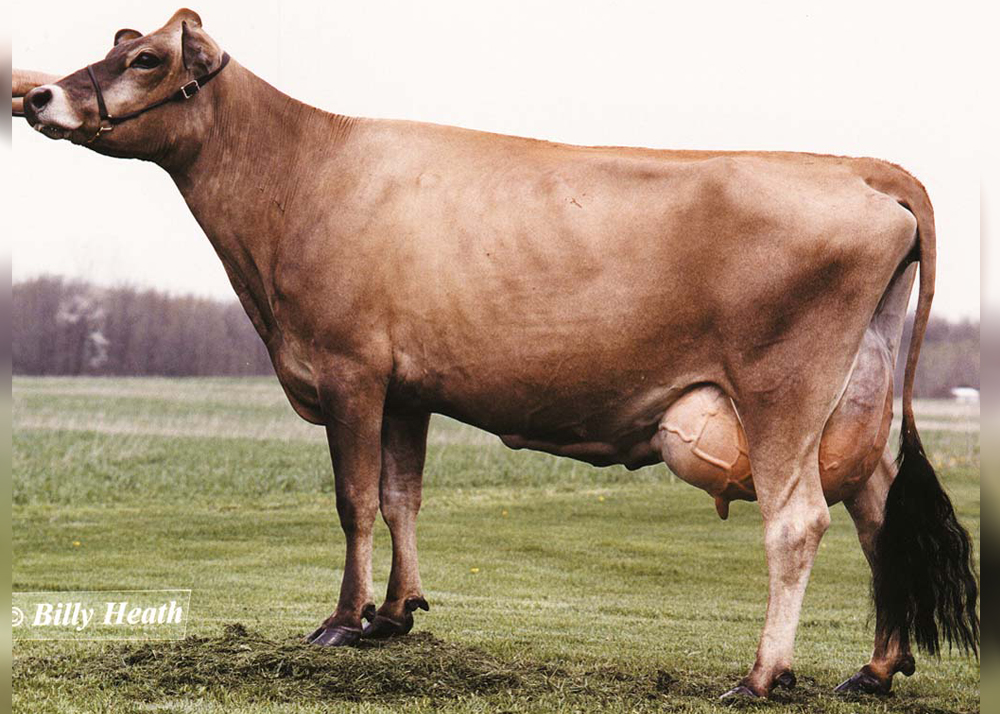 Festive's Granddaughter:
Den-Kel Dandy Favor
VG-88%
4-9 305 24,150 4.7% 1,139 3.6% 881
Favor is out of a VG-82% dam with two records over 19,000M.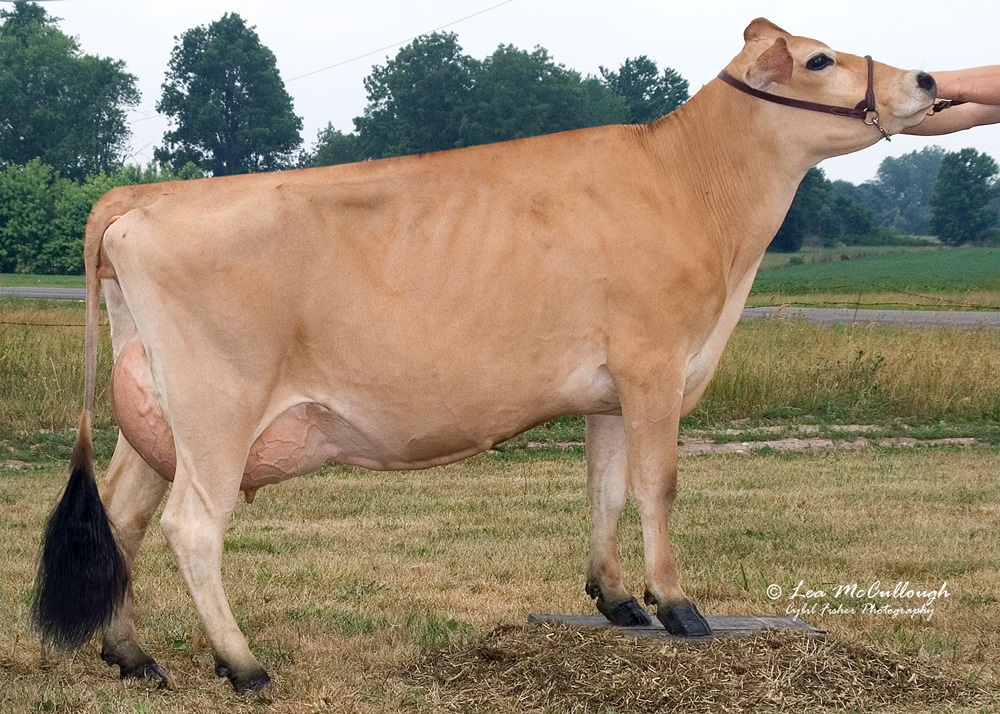 Festive's Great-granddaughter:
Den-Kel Myboy Fresh
E-90%
4-0 305 22,530 5.2% 1,167 3.6% 821
Fresh is sired by Den-Kel Hallmark Myboy-P, a polled Hallmark son out of Mygirl. The two dams between Fresh and Festive are VG-85% and E-90% with top production.