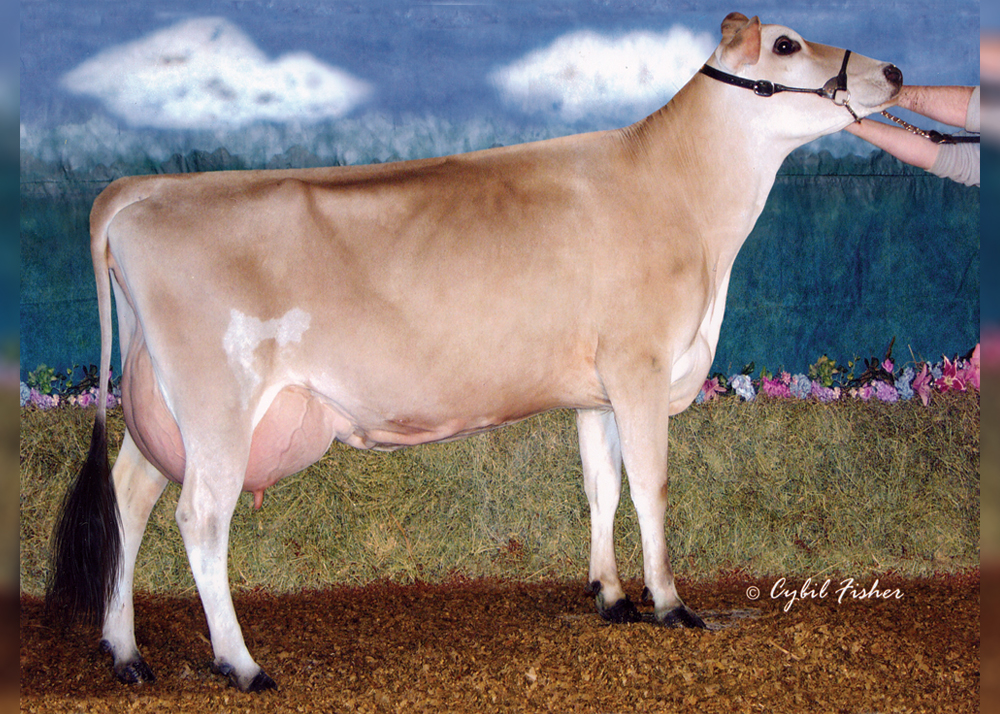 Den-Kel Hallmark Plaid
VG-88%
2-10 301 22,780 4.1% 927 3.5% 803
This is one of our oldest cow families, tracing to Sooner Calico of Sunny Rox, who was purchased from Edward and Carol Kahler of Keymar, MD, in 1993. This cow family includes the only dam and daughter to win the National Jersey Jug Futurity - Gaywinds Saint Crissy in 1986 and Gaywinds Duncan Cris-ET in 1993.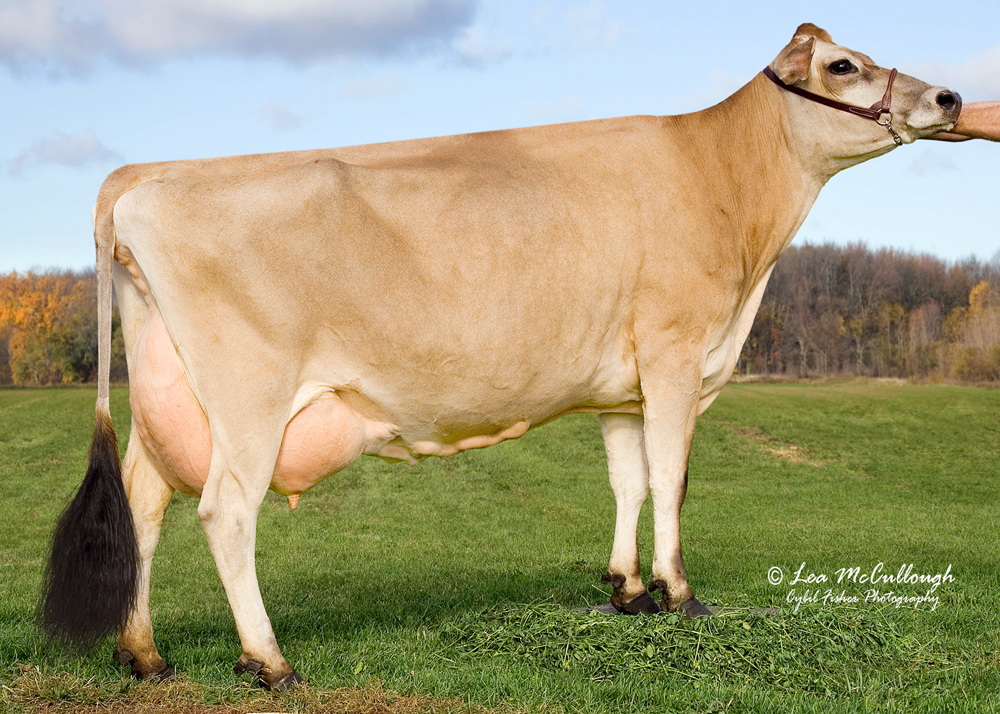 Plaid's Daughter:
Den-Kel Saturn Cashmere
E-91%
7-2 305 24,470 4.7% 1,146 3.7% 908
This milk wagon has nine complete lactations. Six of her records are over 20,000M. Long lived, she calved for the last time at 11 years-of-age and was among our favorites.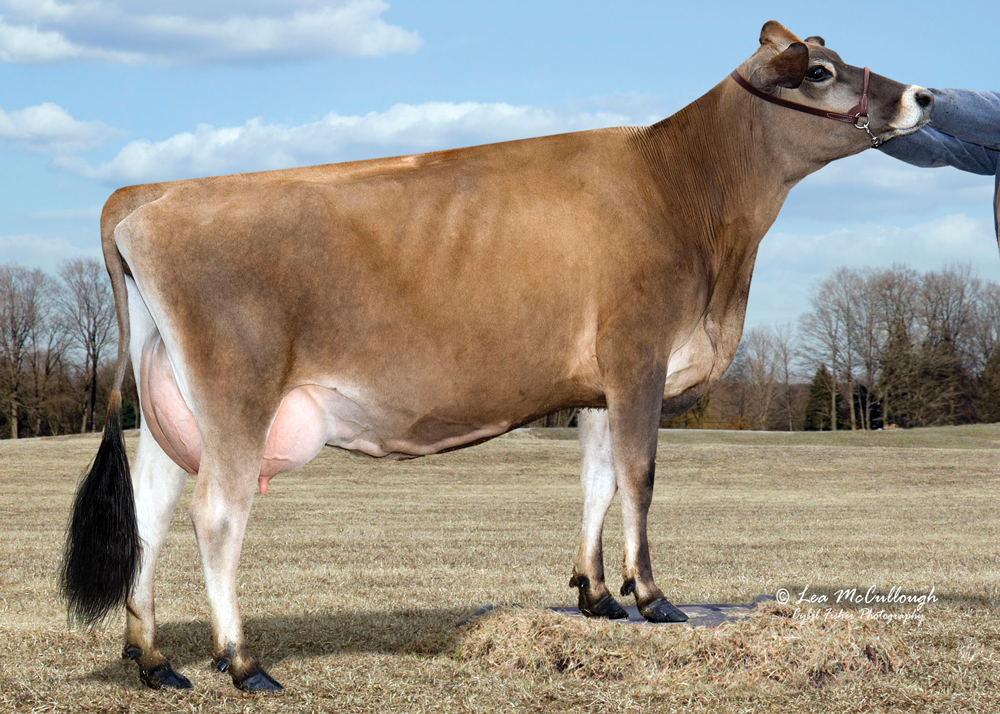 Cashmere's Daughter:
Den-Kel Blackstone Cheerio
VG-84%
1-8 305 16,890 5.6% 944 3.7% 630
Honor Roll Record with 3,055C (ME)